This I Believe is an international organization engaging people in writing and sharing essays describing the core values that guide their daily lives. Over 125,000 of these essays, written by people from all walks of life, have been archived here on our website, heard on public radio, chronicled through our books, and featured in weekly podcasts. The project is based on the popular 1950s radio series of the same name hosted by Edward R. Murrow.
Thanksgiving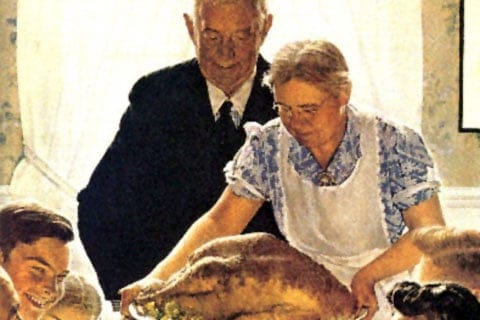 Thanksgiving marks the start of the holiday season, with gatherings of families and friends, and the sharing of food and drink. During the festivities of the coming weeks, we hope you take time to reflect on the beliefs that guide your life, just like these essayists have done.
Click here
to read their essays.
Shop on Amazon and Support This I Believe!
This I Believe receives up to 10% of every purchase you make on Amazon through this link. So do all your everyday shopping here and help support This I Believe!
Top 100 Essays USB Drive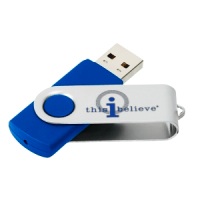 This USB drive contains 100 of the top This I Believe audio broadcasts of the last ten years, plus some favorites from the 1950s series. It can be loaded to your computer, your mobile device, or plugged straight into your car. Perfect for personal or classroom use!
Click here to learn more.
Shannon Denney
-
Milwaukee, Wisconsin
As heard on The Bob Edwards Show,

November 26, 2010
With four generations living under one roof, life in Shannon Denney's house can be chaotic, but she insists on serving a home-cooked meal each night. Denney believes preparing and sharing food demonstrates her love for her family and friends.
Click here for the full essay...
Recently Featured Essays