This I Believe is an international organization engaging people in writing and sharing essays describing the core values that guide their daily lives. Over 125,000 of these essays, written by people from all walks of life, are archived here on our website, heard on public radio, chronicled through our books, and featured in weekly podcasts. The project is based on the popular 1950s radio series of the same name hosted by Edward R. Murrow.
News
Janet Jayne
-
Bristol, Virginia
As heard on the This I Believe podcast,

September 15, 2014
Janet Jayne has been a "step-something" for most of her life—a step-daughter, a step-sister, a step-mother. And while she recognizes the struggles that are often a part of "blending" families, she also celebrates the love that brings new families together.
Click here for the full essay...
Recently Featured Essays
Stepfamilies
Photo by Gracey Stinson via morguefile.com
Blended marriages can create unique challenges for stepchildren and stepparents. But the rewards can be as powerful and as strong as any familial relationship. Please click the links below to read how these essayists navigated the tricky waters of their blended families.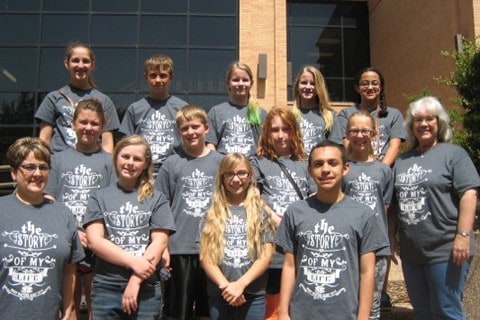 As part of the Pearl of the Concho Writing Project at Angelo State University in Texas, teen writers enjoyed a two-week writing camp with the theme "The Story of My Life." Teachers Shanna Saverance and Sandy Pedersen guided students through the personal memoir genre, encouraging them to think deeply about who they are and what they believe. The students found the This I Believe essay to be a challenge, but Ms. Saverance says, "the results of their efforts are quite impressive."
Click here to explore activities in other communities.
Learn more about This I Believe resources available to your school or community.