This I Believe is an international organization engaging people in writing and sharing essays describing the core values that guide their daily lives. Over 125,000 of these essays, written by people from all walks of life, have been archived here on our website, heard on public radio, chronicled through our books, and featured in weekly podcasts. The project is based on the popular 1950s radio series of the same name hosted by Edward R. Murrow.
Simplicity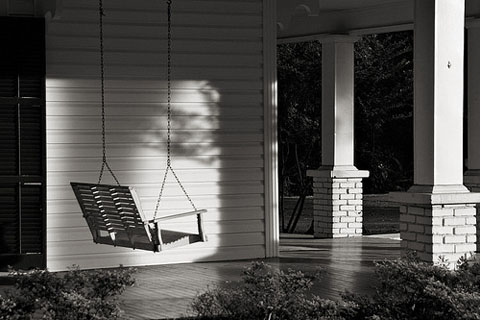 Leonardo da Vinci said, "Simplicity is the ultimate sophistication." Some people choose to downsize their lives for spiritual reasons or out of concern for the environment. For others, the decision may be out of economic necessity. Whatever the reason, please
click here
to read how living simply has inspired belief among these essayists.
1950s Essay of the Week: Hugo Haas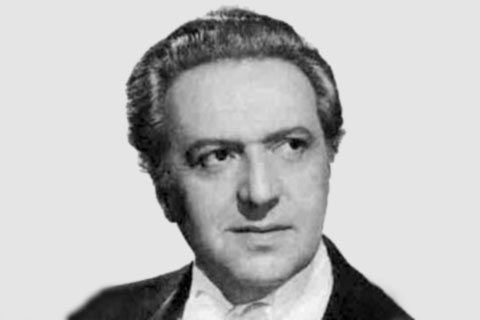 Nazi occupation forced Czech-born film impresario Hugo Haas to flee his homeland. After living in America for 13 years, Haas explored his beliefs, which ranged from his desire to embrace life to his gratitude for the gifts of nature, art, and friendship.
Click here
to hear him reading his essay, as was originally broadcast in the 1950s.
New Android App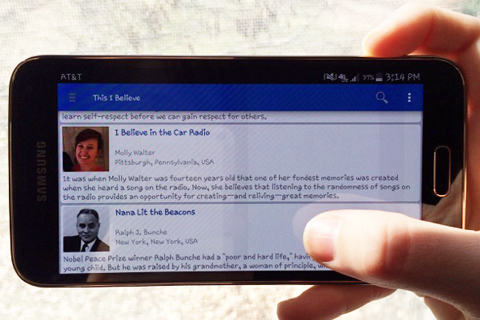 In this free app for Android mobile devices, you can carry thousands of This I Believe essays in your pocket. The app includes full text for tens of thousands of essays, as well as audio for hundreds of essays that have been broadcast since 2005. Visit the
Google Play app store
to download today!
Newsletter
Sign up here for the free Weekly News or monthly Educator News electronic newsletters.
Joel Boutin
-
Danvers, Massachusetts
As heard on the This I Believe podcast,

April 20, 2015
When Joel Boutin served in the Peace Corps in Tanzania, he enjoyed living a simple life. After returning to the United States and once again getting caught up in the cultural norms of daily living, he came to realize he would be happier and healthier living more simply in a very tiny house.
Click here for the full essay...
Recently Featured Essays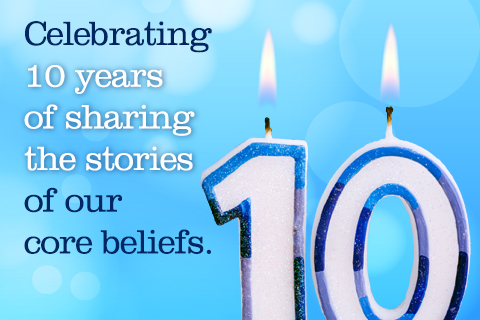 It was ten years ago this week that our first This I Believe essay aired on NPR and on our podcast. Your support is absolutely essential to the continuation of this website, our email newsletter, podcast, and extensive essay archive.
Click here to show your support for the essays you've loved for 10 years.